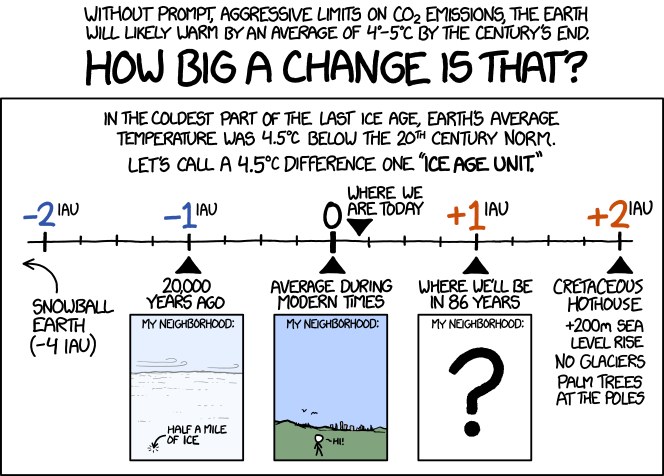 If this is true, it supplements my claim that as of now, we are still in a glacial period, geologically speaking.
We are facing the huge crisis of climate change, and the rapidity of that change, but we are not yet in a situation where we can call the situation of the world as "global warming".
Let's hope we never see that situation in the next 200 years.
Source: https://xkcd.com/1379/